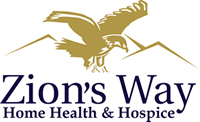 Zion's Way Calendar for February
For those attending from out of town please call direct and ask for the "Zion's Way Commercial Rate".
Zion's Way Home Health and Hospice presents their Healing Arts Center events calendar for the month of February! Learn about: Whole Body Holistic Health and Education, Tai Chi, Walking Exercise, Natural Cancer Remedy, Benefits of Cold Laser and Light Therapy, The Dream Interpretation Show, Holistic Nutrition: Food Changes Everything, and more! For more information, call 435-688-0648 or Click Here.