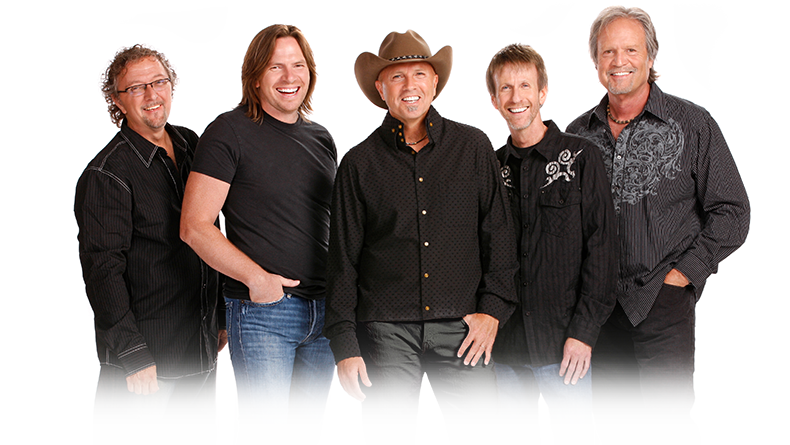 Friday, November 7 at 7:30 PM MST
Sawyer Brown, Founded in 1981, having played more than 4000 shows over the course of those years, and logging mileage well into the seven figures, the wheels are still turning and an ever-open road stretches out ahead. Link to the Sawyer Brown artist site.
"We are just who we are—period," says lead singer Mark Miller when asked for some of the secrets to the band's longevity. "From the beginning, we didn't want to sell ourselves as something we weren't. We're blue collar, working class guys from the neighborhood who just happen to get up on stage at night and make music." He then adds with a laugh, "OK, guys from the neighborhood who made some questionable clothing choices in the 80s—but it was the 80s, after all."
From the looks of the band's three-decade and still going career, they seem to be guys from everybody's neighborhood. Keyboard player Gregg "Hobie" Hubbard adds, "It's always humbling when someone comes up after a show and tells us that they hear themselves or their family in our music. I hope that they can look up there on stage and see themselves—because we can sure look out at them and see ourselves. Every day we're on the road, one of the best parts of the day is walking around whatever town we're playing in and just soaking it in—listening to folks talking in restaurants, just watching life unfold like it always does—one story at a time."
$19.50-$39.50
Call the Tuacahn Box Office today: 435-652-3300 Tuacahn.org Guest receive a 10% discount on their room when attending Tuacahn performances and concerts.
Filed under: BW General Info,Concerts,Tuacahn — Tags: Sawyer Brown, tuacahn — admin @ 12:05 pm
Comments Off