VISIT ST. GEORGE
& GREATER ZION
There is a lot to do in Saint George. The Best Western Coral Hills has listed below some suggestions of where to start your adventures.
Ask a member of our team for more suggestions suited just for your group. A free walking tour map of Historic, Downtown St. George is available to you at the Front Desk.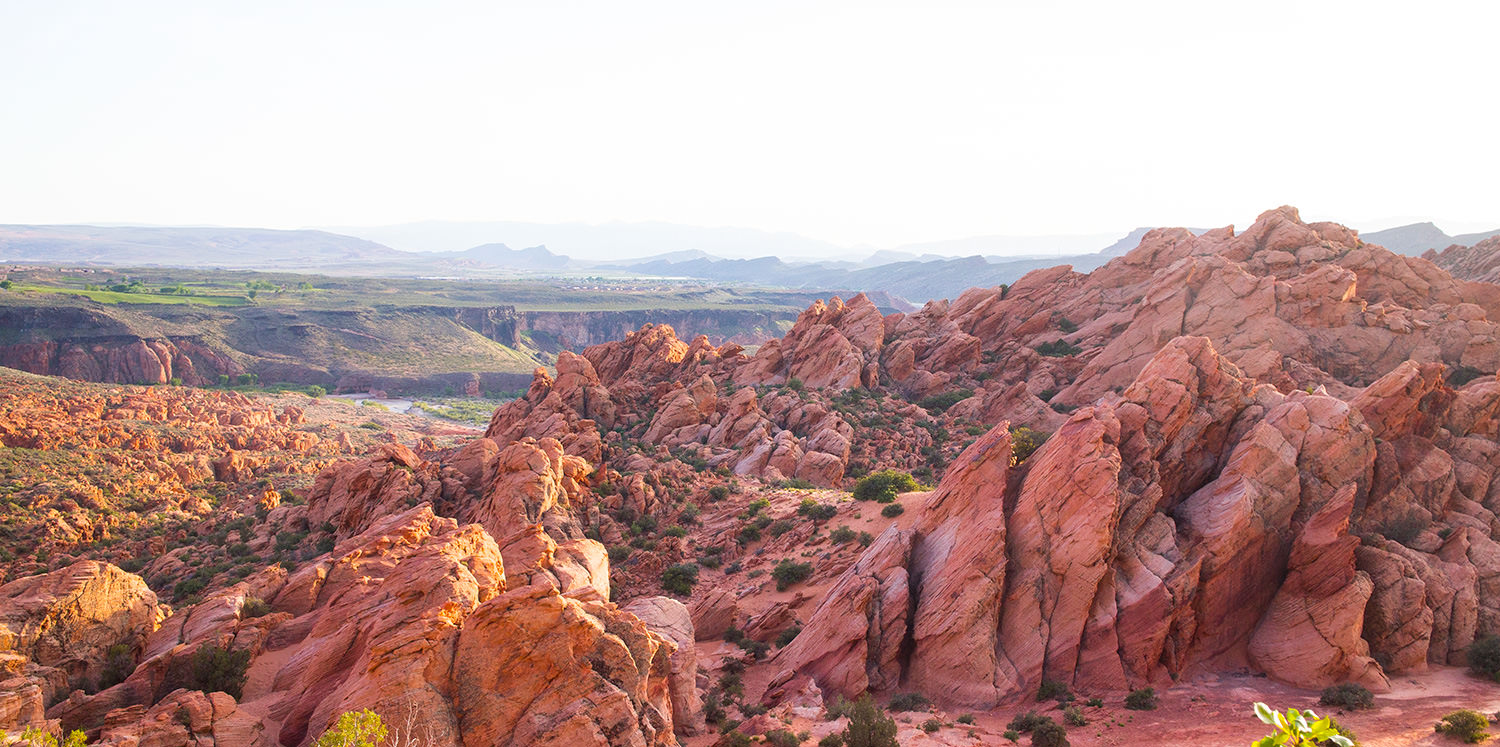 St. George Day Spa
435-986-3841
348 N. Bluff Street,
Melted Massage
435-628-1899
558 East Riverside Drive #206, St. George

St. George Massage (Available as a Sweetheart Package)
435-215-3480
393 East Riverside Drive #101, St. George
Fiesta Fun Family Center
435-628-1818
171 East 1160 South, St George
Johnson Farm Dinosaur Track Site
435-574-DINO (3466)
2180 E. Riverside Drive, St George (Exit 10)
Laser Mania
67 E. St. George Blvd.
St. George, UT 84770
(435) 656-5832
Rosenbruch Wildlife Museum & Gift Shop
435-656-0033
1835 Convention Center Drive
(adjacent to the Dixie Center)
Tonaquint Nature Center
435-634-5860
1851 South Dixie Drive, St George, UT
Dixie Bowl
435-673-3272
146 E. City Center St.
Thunder Junction All Abilities Park
435-627-4575
1851 South Dixie Drive
St. George, UT 84770
St. George Children's Museum
435-986-4000
86 South Main Street
St. George, UT 84770
Town Square Park
435-627-4530
50 South Main Street
St. George, UT 84770

Red Hills Desert Garden
435-673-3617
375 Red Hills Parkway
St. George, UT 84770

Dixie Sugarloaf Rock
375 Red Hills Parkway
St. George, UT 84770
Snow Canyon State Park
(inquire at Front Desk for directions) – 20 minutes away Adventure Hikes in Snow Canyon – Johnson's Arch; Hike in a Lava Cave, play on the sand dunes(Ask Park Official for exact directions to specific hiking areas).
Zion National Park
(inquire at Front Desk for directions) – 45 minutes away Walking, Biking, Hiking 435-634-5869
More than 35 miles of scenic walking and biking paths throughout the area connect neighborhood parks, riparian corridors, picturesque desert-scapes and the Town Center. Washington County takes pride in its 26 excellent city parks with playgrounds, ball fields and courts, picnic facilities and fishing ponds – all designed for family fun.
Hiking
People come from all over the country and foreign countries just to hike and see the breathtaking views of our magnificent color country. There are trails for every age level and experience. You may obtain maps of these trails at the Bureau of Land Management Information Center located at 345 E Riverside Drive in St George, or call them at 435- 688-3246. Ask the front desk for a map that shows several trails.
Skate Park
400 East. 900 South, St. George
(next to Fiesta Fun Family Center)
Snake Hollow Bike Park
1500 North 2400 West, St. George
Historic St. George Walking Tour
435-628-1658
Begin your self-guided tour at the old pioneer courthouse at 100 East and St. George Blvd. (Chamber of Commerce Visitors Center). From there, spend an enjoyable stroll along the streets of early-day St. George, where many 1800-era public buildings and private homes still stand. Pick up a printed map at the Chamber.
Historic St. George LIVE! Tour
435-634-5942
If you are in the area between Memorial Day and Labor Day, don't miss the opportunity to acquaint yourself with the history and culture of the area. Travel to six historic sites where volunteer actors in authentic costumes relate the history of the buildings. Tours are 9 and 10:30 am Tuesday through Saturday and begin at the St. George Art Museum. Cost is $3 per person. Group discounts available.
Daughters of Utah Pioneers Museum
435-628-7274
This building was constructed for the express purpose of housing pioneer relics. Next to the Pioneer Courthouse, the museum is staffed by volunteers and is usually open from 10 a.m. to 5 p.m. Monday through Saturday. No admission fee.
Brigham Young's Winter Home
435-673-5181
67 West 200 North, St. George
The original portion of this home was built in 1869-1871. The front additions were completed in 1873. Brigham Young, second president of the Church of Jesus Christ of Latter-day Saints, became Dixie's first "snowbird", by leaving the snow of Salt Lake City behind and spending the winters in St. George's temperate climate. Open daily from 9 a.m. to 7 p.m. Free admission.
Pine Valley Chapel
Forest Road and 35 East, Pine Valley, UT
The chapel was built in 1868 by Ebenezer Bryce, a shipbuilder. The interior looks like a over-turned ship. Visitors can climb the winding staircase to the attic to see the open beams where there is an artifacts room. You will see it when you enter Pine Valley on Highway 18. Located 30 miles north of St George. It is the oldest LDS chapel still in use and is open to the public every day from Memorial Day to Labor Day 11:00 am to 5:00 pm. On Sundays there are church meetings held at the chapel from 10:00 am to 1:00 pm.
Pioneer Center for the Arts
435-634-5942
47 E 200 North, St George, UT 84770 The galley features the permanent "Legacy Collection" as well as continually changing exhibits by local artists in an elegant, new building with pioneer ambiance.
Opera House
(435)634-5942
212 N Main St, St. George, UT 84770 The St. George Opera House, also known as the St. George Social Hall, is a historic building in St. George, Utah. It was originally built by the St. George Gardeners' Club as a wine cellar. As wine demand decreased, the building was expanded to host theatrical productions.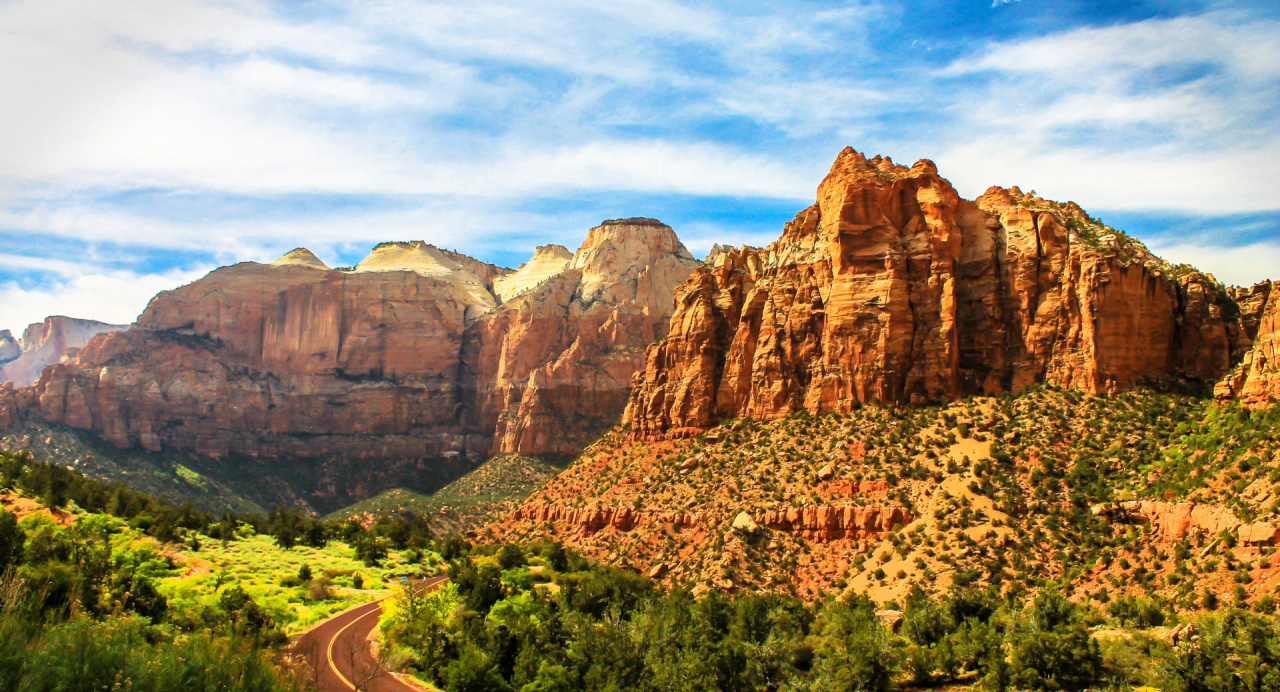 St. George Temple & Visitor Center
435-673-5181
500 South 300 East, St. George
This famous temple was built in 1877 and is the oldest temple still in use for the Church of Jesus Christ of Latter-day Saints. The impressive, white monument can be seen from anywhere in the city. Everyone is welcome to tour the Visitor Center, open daily from 9 a.m. to 9 p.m. Free admission.
The Tabernacle
435-673-5181
St. George Tabernacle
Construction of this historic Mormon monument took 13 years. The stones for the three-feet thick basement walls were hand-quarried from the foothills near the city. The twin spiral staircases were hand-carved, complete with balustrades and railings. The clock was made in London and shipped to St. George. Free musical presentations are offered each Wednesday night at 7 p.m. In addition, a free organ recital is offered at 12:15 p.m. on Friday only. Many other special events are held throughout the year. Call for a complete list of events. Summer hours are 9 am – 6 pm – Winter hours 9 am – 5 pm, daily. Free admission.
Jacob Hamblin Home & Museum
435-673-5181
(west of Santa Clara on Highway 91, 4.5 miles from St. George)
Jacob Hamblin, one of the earliest settlers of Santa Clara, constructed this home in 1862 with local red sandstone and ponderosa lumber from Pine Valley. It is still decorated with many original artifacts. This home was Jacob's second after the first home was destroyed by a flood. The current home survived the flood of 2005. Summer hours are 9 am – 6 pm – Winter hours 9 am – 5 pm, daily Free admission.v